eNews email list                                                                                               Free!
Mostly ayurvedic, but some life-direction musings also appear.
Scroll to the bottom of this page for the orange box
I've begun to write picture-books-for-grownups on ayurvedic topics and enjoy collaborating with talented illustrators I know. I am currently working on something that weaves together whole-person awareness, body/mind/spirit. Updates will come through my eNews as I'm not on many social media channels, so sign up if you'd like to know as publication happens!
Those eBooks that are published already can be acquired here:
A doctor of ayurveda shows many traditional ways ghee is used today       $20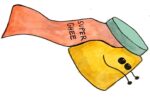 Satmya: Why Some Foods Work for Some People, Some of the Time
A manifesto to ease your mind                                                                           Free!
*****
There is a lot to know in Ayurvedic living, but the best teacher is lived experience.
For support in trying on a couple of the health practices I promote, you can download two FREE items I made for you:
a guided meditation audio file about awareness of our interconnections
a PDF booklet on gentle ayurvedic dietary cleansing that lets you keep eating (no headache needed)
I send out a monthly email and you will be put on this list automatically when you download one of the two free files, immediately above. I write about living a modern, if orthodox, Ayurvedic lifestyle in the 21st century, with love for Self, the planet and social justice.
You can unsubscribe at any time…  Like instantly, if you want to…
But I hope to keep your attention!